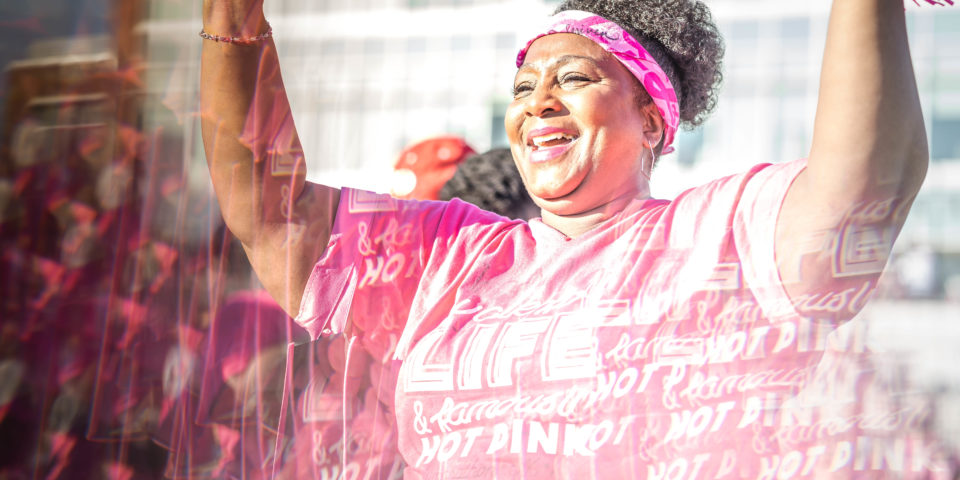 Together. Always. In the fight against breast cancer.
Although we were apart last year, we were more connected than ever in the fight against breast cancer.

Oct. 2020 was filled with love, compassion, energy and empathy from our community and beyond. Incredibly generous walkers and runners from 31 states and three countries came together virtually to celebrate the 30th Walk for Life and Famously Hot Pink Half Marathon. We weren't together in person, but we felt closely connected. We're grateful to all the participants and sponsors who helped us cross the finish line to raise more than $330,000 last year.

Our team is busy planning the 31st Walk for Life and Famously Hot Pink Half Marathon! In Oct. 2021, we'll again offer walkers and runners a virtual registration option for a walk, 5K and half marathon. For walkers and runners who are comfortable participating in person, we'll come together on Saturday, Oct. 23 at Segra Park in Columbia. Details will be shared over the next few weeks.

As we continue to face the pandemic, we're staying in close touch with the Prisma Health medical team on any new developments and considerations as we plan to be in person Oct. 23. What's most important is the safety of our participants and supporters, especially those who are undergoing treatment for breast cancer.

Registration will open soon at WalkforLifeColumbia.org.

Walk for Life and Famously Hot Pink Half Marathon are Prisma Health Midlands Foundation signature fundraising events benefiting Prisma Health Breast Center in Columbia, S.C. For more than three decades, thousands of people have helped raise more than $11 million to fund the latest in digital mammography technology and enhance programs and services for breast cancer patients and their families. Proceeds from the 2021 event will fund a 10th 3D mammography unit for Prisma Health Breast Center.