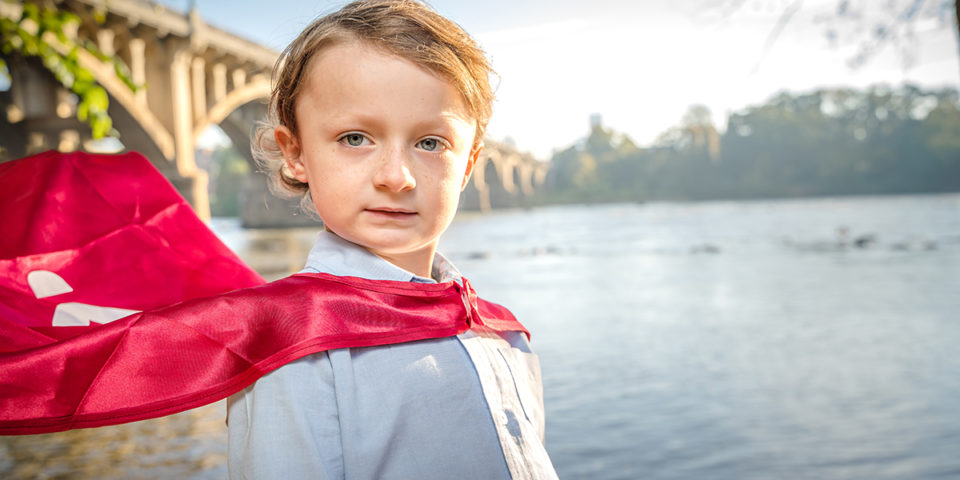 Tap Priester, a Children's Hospital Miracle and Champion
June 30 started as a normal summer weekday. After lunch, my son, Tap, nearly 2, and his three-year-old sister, Gardner, were jumping on the bed in the playroom adjacent to the kitchen where I was cleaning. I was working to put a rug down before I put the kids down for a nap.
I suddenly noticed I no longer heard the same giggling and screaming coming from the playroom. I began calling their names thinking they were surely hiding. I reached for the playroom doorknob that led to the garage and it was unlocked. My throat dropped in my stomach. "How did she unlock the door?" I thought. Gardner came walking in through the exterior garage door – the only door not blocked by our temporary fence in this still new house, crying and reaching for me. "Where's Tap?!" I screamed. I ran past her toward the pool.
The next few minutes have changed my life forever. When I hear a parent say, "I can't imagine," my response is always, "You can, actually. It's exactly the nightmare every parent is afraid to imagine, but we all fear most."
I jumped in, flipped over my baby who was floating face down, and screamed for help. Tap was gray and lifeless. I took him out and began compressions, not wanting to wait even a second to find my phone for help. He immediately began throwing up water. I carried him into the front porch to continue CPR in the hopes that anyone who heard me screaming could find us easier.
Neighbors came running. A Terminix driver pulled into the driveway to let me know he had called 911.
The paramedics grabbed Tap off the porch and drove him to Prisma Health Children's Hospital–Midlands without me, or even any questions.
Neighbors drove Gardner and me. Upon entering the ER, I was immediately escorted back as Child Life specialists took Gardner to play.
The amazing Dawn Jennings and Dr. Derick Wenning did outstanding work intubating Tap and keeping him alive. Dr. Jason Peck, our rock start Pediatric Intensive Care Unit physician, came down to speak with us once Tap was stabilized. Dr. Wenning and Dr. Peck spoke very clearly, calmly, and directly about the situation and the plans for the remainder of the day.
Without the Child Life team, the amazing nurses – all of them – the therapists and the phenomenal doctors, I don't know if Tyler and I would be telling you that Tap has made a full recovery with absolutely no brain damage.
---
Learn more about the impact Children's Miracle Network Hospitals has on Prisma Health Children's Hospital-Midlands patients and families HERE.