Shine a light on subspecialties for children in the Midlands
A champion fights for and protects a cause.
When you become a member of the Champions Society, you're helping ensure Prisma Health Children's Hospital—Midlands is equipped to provide the best care to our community's children, close to home.
The Champions Society, an annual giving society of Prisma Health Midlands Foundation, is led by a volunteer committee and comprised of donors who contribute $1,000 or more annually.
---
A Message from Your Co-Chairs
"We are passionate about the work still to be done at our local Children's Hospital. Our hope is to honor the legacy of those who have given so generously through the years and broaden our circle of Champions Society members."
– Shelly and Brian Dunphy, co-chairs of the Champions Society
Member Benefits
An opportunity to build strong connections with other members and donors.
Invitations to various social and educational events hosted by Prisma Health Midlands Foundation.
Name recognition on the donor wall in Children's Hospital.
Recognition on the Champions Society page of the Foundation site.
Why the Matthews Joined Champions Society
---
How to Join?
When you pledge $1,000 or more annually, you'll become a member of the Champions Society. Your pledge may be payable over a 12-month period. Gifts may be made in honor of a loved one. To join or learn more, contact Anna Saunders, 803-434-2830 or Anna.Saunders@PrismaHealth.org.
Note: If you're under age 40, our sister annual giving society, Rising Champions, is for you! Members of Rising Champions pledge a minimum annual gift of $500. Learn more.
BECOME A CHAMPION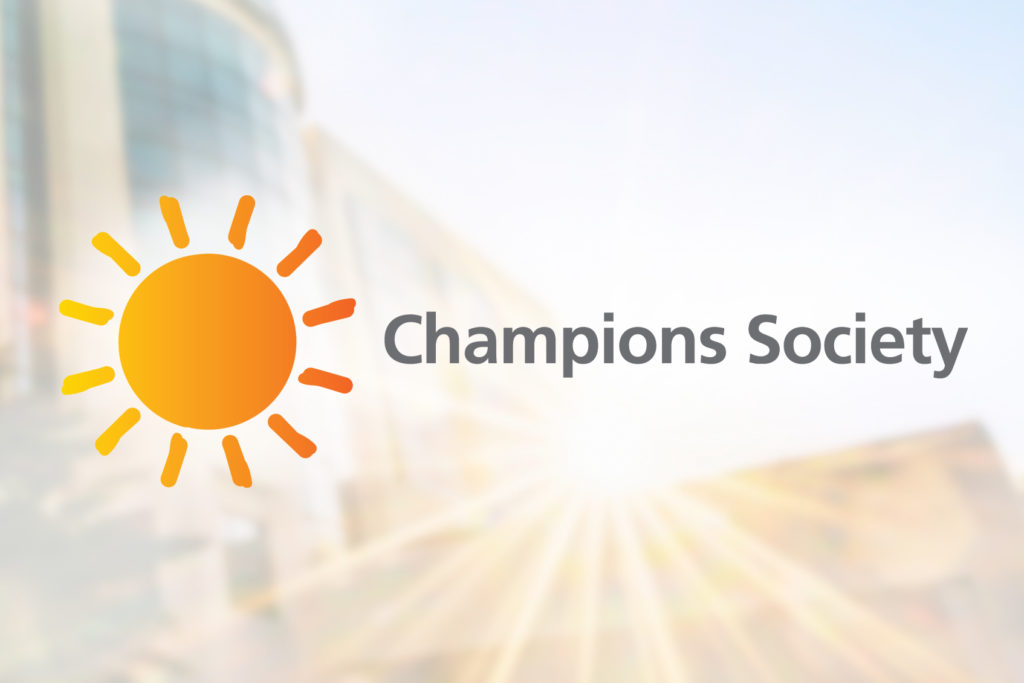 Impact
Your gift will support the Pediatric Subspecialty Programs at Prisma Health Children's Hospital—Midlands, helping ensure we have all the pediatric experts needed so children receive the best care without traveling out of the Midlands. When a child is injured or has a complex medical condition, he or she may need to see multiple pediatrics-certified physicians trained in different areas (orthopedics, gastroenterology, cardiology, etc.) Champions Society gifts help establish new subspecialty programs and expand current ones
---
Learn about our "Taking Children's Hospital on the Road" campaign
Last year, at the height of COVID-19, it was unsafe for medically fragile children to visit the Children's Hospital. The Champions and Rising Champions Societies raised $15,300 to so that pediatric sub-specialists could visit patients at their home with the Mobile Health Unit. Learn more about how we took Children's Hospital on the Road below.
Member List
---
Drs. E. Stanton and Ellen S. Adkins
Allison and Bubby Bhalla
Dr. and Mrs. Juan I. Camps
Jeff Dailey
Dr. C. Warren Derrick, Jr.
Mr. and Mrs. Brian P. Dunphy
Dr. Charlotte Lindler Ellis
Dr. and Mrs. Michael T. Finch, Jr.
Patricia Dunphy-Fosberry and Martin Fosberry
Mr. and Mrs. Donald W. Haile
Dr. Greta S. Harper and Mr. James H. Harper
Susan Heath and Rush Smith
Dr. and Mrs. Christopher Hydorn
Kym and Steve Johnson
Steve and Diane Junis
Dr. and Mrs. Mark D. Locke
Fauni and Dan Lowe
Jack and DoraAnn McKenzie
Dr. and Mrs. Robert A. Nahouraii
Elizabeth and David Parker
Mrs. Brenda Rankin
Dr. Yuliya Rekhtman MD and Mr. Yury Shcherbelis
Valerie and Bhairav Shah
Alex and Deonca Shuler
Dr. Catherine McClung Smith and Mr. Robert Harrison Smith
Dr. James Stallworth
Laura and James Stout
Gregg Talente
Jenna and Coles Taylor
Dr. and Mrs. Stephen W. Watson
Colleen A. Wunderlich, M.D., MSc
Dr. and Mrs. Christopher A. Yeakel
Randa and Greg Downs
Colonel Brian and Deitra Matthews
Barri and Lance Thompson
Charles and Valerie Aiken
Michael and Fran Byrd
Emily and Henry Clay
Mr. Randy Dailey
Jean E. Duke
Dr. and Mrs. Jeffrey T. Ehreth
Randy and Mary Ann Ferris
Kenzie and Sean Foerster
Dr. Elizabeth S. Haile and Mr. Shelton W. Haile
Drew and Suzanne Hampton
Drs. Jason and Leigh Hawn
Dr. and Mrs. Robert D. Hubbird
Victor and Monica Iskersky
Stephanie and Neal Jones
Judith Corcoran Konicki
Mike and Mary Long
Paula and Ronnie Matthews
Michael and Beth Montgomery
Dr. David L. Oliver and Ms. Sheri Koch
Dr. and Mrs. Alexander Pogrebniak
Dr. and Mrs. Prithvi and Viji Reddy
Nicole and Darrell Scott
Debbie and Ozzie Shuler
Dr. and Mrs. Stanley O. Skarli
Ms. Judy Cotchett Smith
Dr. Katie and Mr. Steve Stephenson
Mrs. Aileen B. Sunshine
Dr. and Mrs. Caughman Taylor
Karen and Reb Thomas
Lynn M. Williams
Nicole and Ernie Yarborough
Dr. Greg Black and Mackie All
Emily and Justin Lucey
Mr. and Mrs. Mark Thomas